Our Support Team are here to help
Once you are up and running with Expert Agent, it's likely that you'll still need our help from time to time.
The largest team here at Expert Agent is our Support Team – available 7 days a week* to help you with any queries or issues you may have. They even work bank holidays and over holiday periods, too!
The Support Team are contactable on the telephone, via email or through our clever support ticket system. That lets you explain the issue, attach offending properties, applicants etc and specify an urgency. Average call-back times for urgent tickets have been sub 5 minutes throughout 2015 and 2016.
The support team is split into three. Mat, our support team leader, allocates new support issues to the most appropriate team then reviews their work. We have the Product Specialists – mainly ex estate agents and ex letting agents who speak your language and understand your challenges. We then have the Technical Specialists who move data from branch to branch, neg to neg and fix all the techie issues. Finally, we have the Lettings Bookkepper Support Specialists – qualified experienced lettings bookkeepers.
We are very proud of our support team and how well the system works, and we are always inundated with testimonials and praise for our support team.
"Expert Agent is a vital tool for our business, integrating different agency activities into one easy to use program."

"We have had excellent advice, training (on-going) and support throughout. An excellent transition for us."

"The support team are exemplary, with quick response in layman's terms when discussing potential issues."

"On the rare occasion I have required support they have responded quickly to rectify the fault or assisted to lead me."

"Delighted with the support we receive from the Expert Agent team."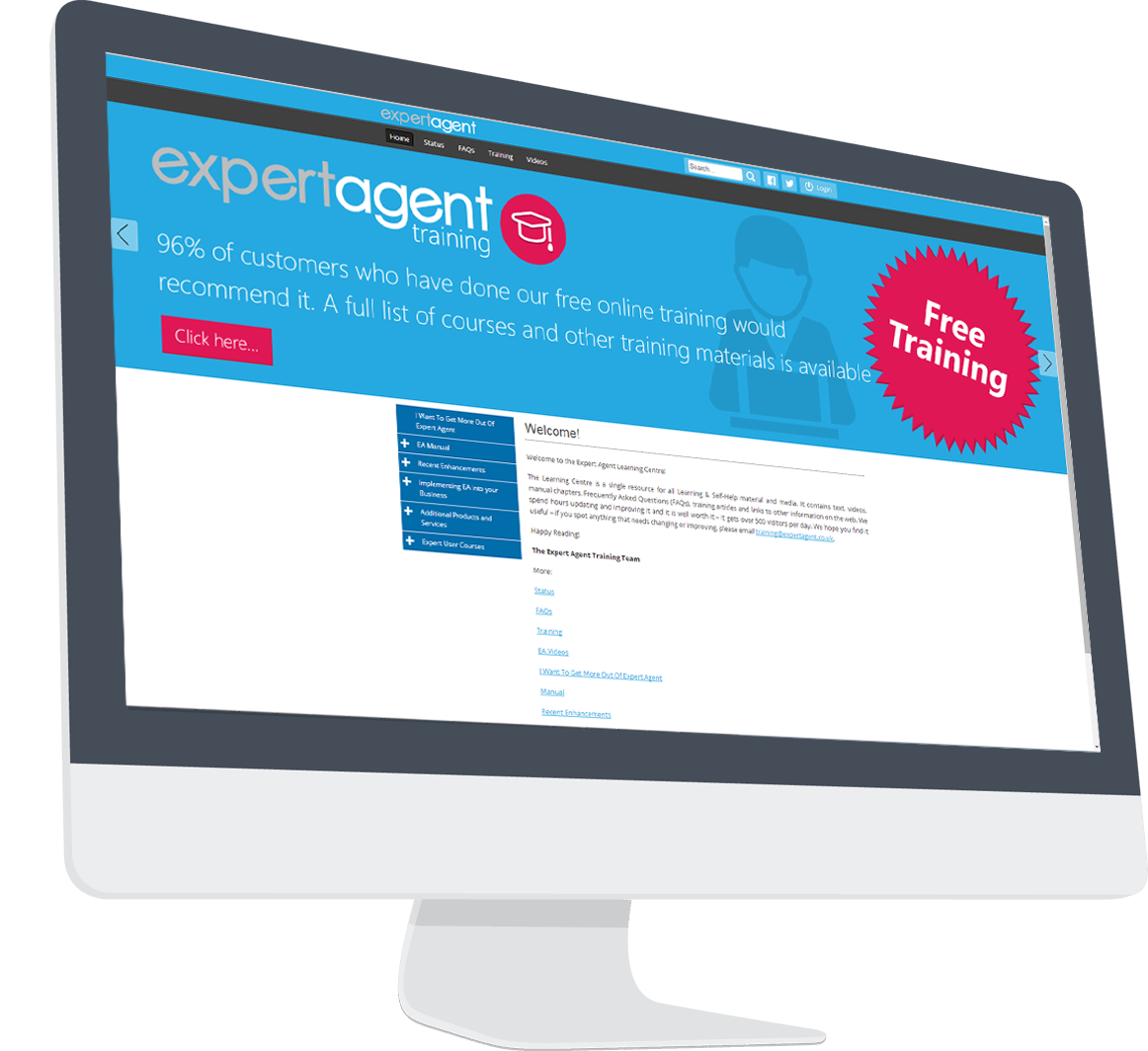 In addition to this, our Expert Agent Learning Centre has a comprehensive FAQs section where you can easily find the answers to any simple queries, as well as chapters on absolutely everything that Expert Agent does, links to useful video tutorials, to our training courses, information on the latest features, and much more. These resources are available for customers to look at any time, and our team can also help to point you in the right direction whenever you need.
*reduced number of staff and hours at weekends