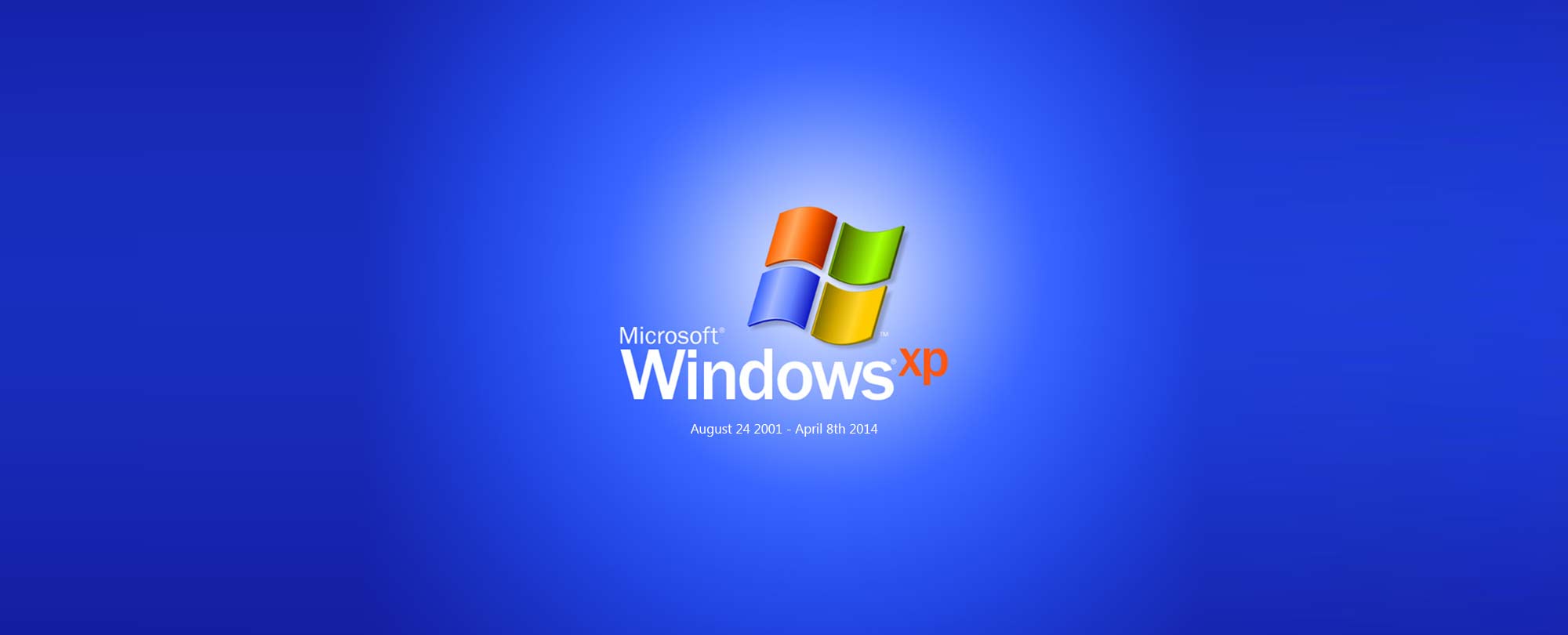 So, Microsoft Windows XP finally gets its carriage clock, long service medal and begins its retirement – presumably in a virtual Florida Condo.
We've still got hundreds of customers using XP. It did a good job. It was fast, nimble, relatively reliable and has been improved over the years. However, things have moved on.
XP doesn't support lots of RAM. It only runs an old version of Internet Explorer (which doesn't run Java Script very quickly). There's no 64-bit version and therefore the potential of modern PCs is wasted.
It will still run but without upgrades it will become vulnerable to virus and spyware attack.
What should you replace it with? I'm a fan of Windows 8.1. Until more apps are re-designed for touch screens (watch this space!), the touch screen functionality is just frippery. Ignore the new interface, click the Desktop button and you get a smoother, better running Windows than you get with either Windows 7 or Windows XP. I like the integrated Windows Defender virus and spyware checker – a big source of frustration with XP and Windows 7 is the need to have separate 3rd party virus checking which can cause lots of compatibility problems.
Lenovo advertise that the best way to upgrade to Windows 8 is to upgrade to a Lenovo Windows 8 PC. I think they are right. PC hardware has come on leaps and bounds in the last couple of years. A decent new laptop or PC with a core i5 or better processor and 8gb of RAM will cost you £400 and make a huge difference to your team's working day and give them all a real boost. We upgrade our PCs every couple of years – spending a few hundred per person every couple of years is a tiny expense compared to a £20k+ salary!
So, goodbye XP – it has been good to know you but it is time to move on!